Having a nautical themed wedding and need ideas on the wedding invitations that you wish to send? These invitations are completely customisable for you to add the brides and grooms names, the wedding date and time as well as the location. Wish to add extra text to let your wedding guests know of anything to remember for the big day? You can change the layout of these invitations to make perfect for you and add any text you wish.
Planning a wedding by the beach? Or having a seaside themed wedding and in need of invitations to go with your theme? These invitations are available in a range of nautical designs which are in a range of colours and styles which are ideal when looking for your wedding invitations to match your wedding theme perfectly.
From navy striped invitations to beautiful invitations which contains an anchor, you can see below a range of wedding invitations that have been designed to easily be customisable by you!
The products are affiliate links & you will be taken off Your Ideal Gifts to make your purchase
Nautical invitations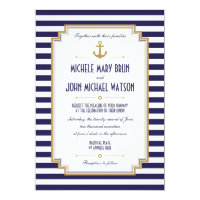 Stylish Nautical Wedding Invitation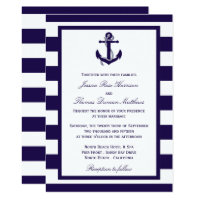 The Nautical Anchor Navy Stripe Wedding Collection Card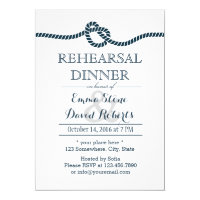 Tying the Knot Nautical Wedding Rehearsal Dinner Card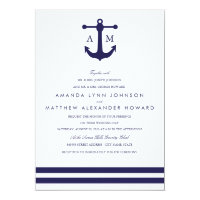 Nautical Navy Wedding Invitation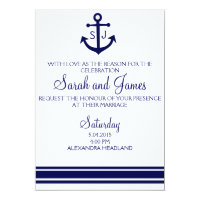 navy nautical wedding invitation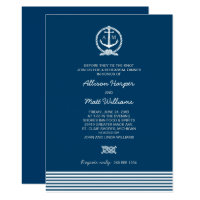 Wedding Rehearsal Dinner | Nautical Theme Card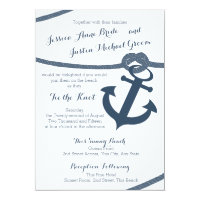 Nautical Rope and Anchor Wedding Card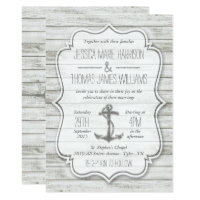 Nautical Whitewashed Wood Beach Wedding Collection Card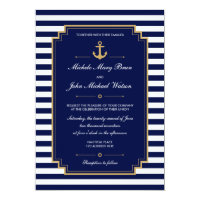 Stylish Nautical Dark Blue Wedding Invitation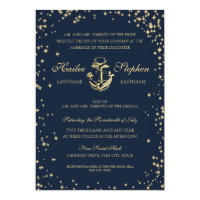 Nautical Starry Sky Wedding Card
Nautical Stripe Navy Blue And Coral Wedding Invite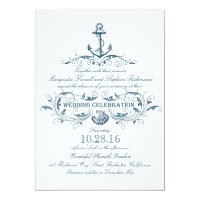 nautical anchor and seashell beach wedding invites
The perfect nautical invitations for you
Aside from customising the text, you can also change the font type, colour and size if you wish! The personalised wedding invitations over on Zazzle are available in a range of shapes and sizes and you can also choose the type of paper that you would like your invitations printed on.
Nautical invitations from Etsy
Beautiful, elegant nautical invitations that are available from Etsy. Each of these wedding invitations offers different options including how many invitations you require. The invitations can either be personalised on Etsy and sent to you or some are available to be instantly downloaded so you can print at your best convenience.